Journalism for the Internet, Radio, TV and Print Media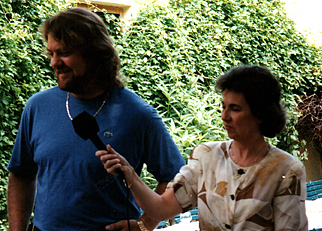 As an internet medium, radio or TV station, or print medium you are interested in English-language reports from the Central European region? Why don't you make use of the contacts and insider knowledge of a specialist on the spot?! I'd be happy to hear from you.
For over 25 years I was Salzburg correspondent for the English language service of ORF Austrian Radio (Report from Austria) and also contributed to Music Review on BBC Radio Three and BBC World Service as well as to CBC Toronto. I also reported for the programmes Arts on the Air and Inspired Minds on Deutsche Welle and contributed features, interviews, radio profiles and background reports on the arts and many other topics in Central Europe.
My reports and features are carefully researched and professionally compiled. As background knowledge cannot always be taken as a matter of course for a non-German-speaking audience, I take care to ensure that information is presented in a comprehensible and enlightening manner.
Here are a few text and audio examples to give you an impression of my work:
Sándor Végh and the Camerata Academica
(article for the Edinburgh Festival journal about the well-known violinist and conductor)

Interview with Nikolaus Harnoncourt

I hope I'll soon be able to add your name to my list of internationally oriented clients!



I look forward to hearing from you.