Language Services, Audio Guides, Film/Video Synchronisation, Voice-overs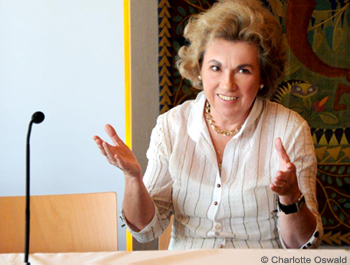 Do you produce promotional videos, documentaries, product presentations, audio guides for art galleries, museums, tourist destinations, telephone hold messages or general announcements? Do you need an offstage announcer for a sports or cultural event? If so, this is the right site for you.
My range of services includes compiling English texts for your product or translating existing texts from German into English as well as recording the English-language texts in a recording studio.
I have over 25 years experience as a radio journalist and radio announcer. You can be assured that my texts and translations meet the requirements of reception by listening. As an announcer/voice artist I have a pleasant, clear and musical voice capable of conveying a vivid impression of the text content. Under normal circumstances the pronunciation is neutral, received English. I also record in German.
The following links lead you to some examples of texts and audio excerpts to give you an impression.
Listening examples from audio guides for museums in Vienna

I hope I'll soon be able to add your name to my list of internationally oriented clients!



I look forward to hearing from you.